Hilton Head, SC
100 Exchange St, Hilton Head, SC 29926
Temporarily Closed
This branch is temporarily closed.
Hilton Head, SC
100 Exchange St
Suite 100
Hilton Head, SC 29926
Today's Hours
Lobby: Closed - Opens Tues at 9:00 AM
Drive Thru: Closed - Opens Tues at 8:30 AM
24 Hour ATM

ATM Accepts Deposits
---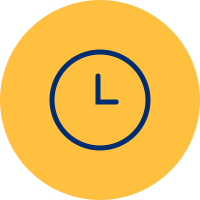 Location Hours
Lobby
Mon - Thur: 9:00 am - 5:00 pm
Fri: 9:00 am - 5:30 pm
Sat: Closed
Sun: Closed
Drive Thru
Mon - Thur: 8:30 am - 5:00 pm
Fri: 8:30 am - 5:30 pm
Sat: Closed
Sun: Closed
Drive Up ATM
Open 24 Hours
Branch Features
Transactions
Deposits
Cash Withdrawals
Accepts Commercial Deposits
Night Deposit Drop
Transfer Between Accounts
Wire Transfers - Domestic & International
Foreign Currency Exchange
Notary
Products/Services
Safe Deposit Box
Checking Accounts
Savings Accounts - Money Markets, CDs, IRAs
Credit Cards
Credit Lines & Loans
Small Business & Commercial Banking
Business Loans
Car Loans
Home Equity Line of Credit (HELOC)
Mortgages by Appointment
Investments by Appointment
Trust Services by Appointment
Cash Flow Management by Appointment
ATM Features
Accepts Cash and Checks Deposits
ATM Deposit Cutoff Time - Mon-Fri: 09:00PM EST | Sat-Sun & Holidays: Next Business Day
24-hour ATM
Cash Withdrawals
Balance Inquiry
Transfer Funds
Set ATM Preferences
About SouthState
SouthState is committed to putting our customers first. We believe in making your lives easier and more convenient, building long-lasting relationships and finding the right solutions that are important to you. We commit ourselves to innovation and solutions, that build on our past for a stronger future. And, whatever success looks like to you, we'll make sure you have what you need to take that next step forward. While our capabilities continue to evolve, our approach remains the same: taking the time to make things just right so that our communities thrive and our customers realize financial success.